Little Bitty Man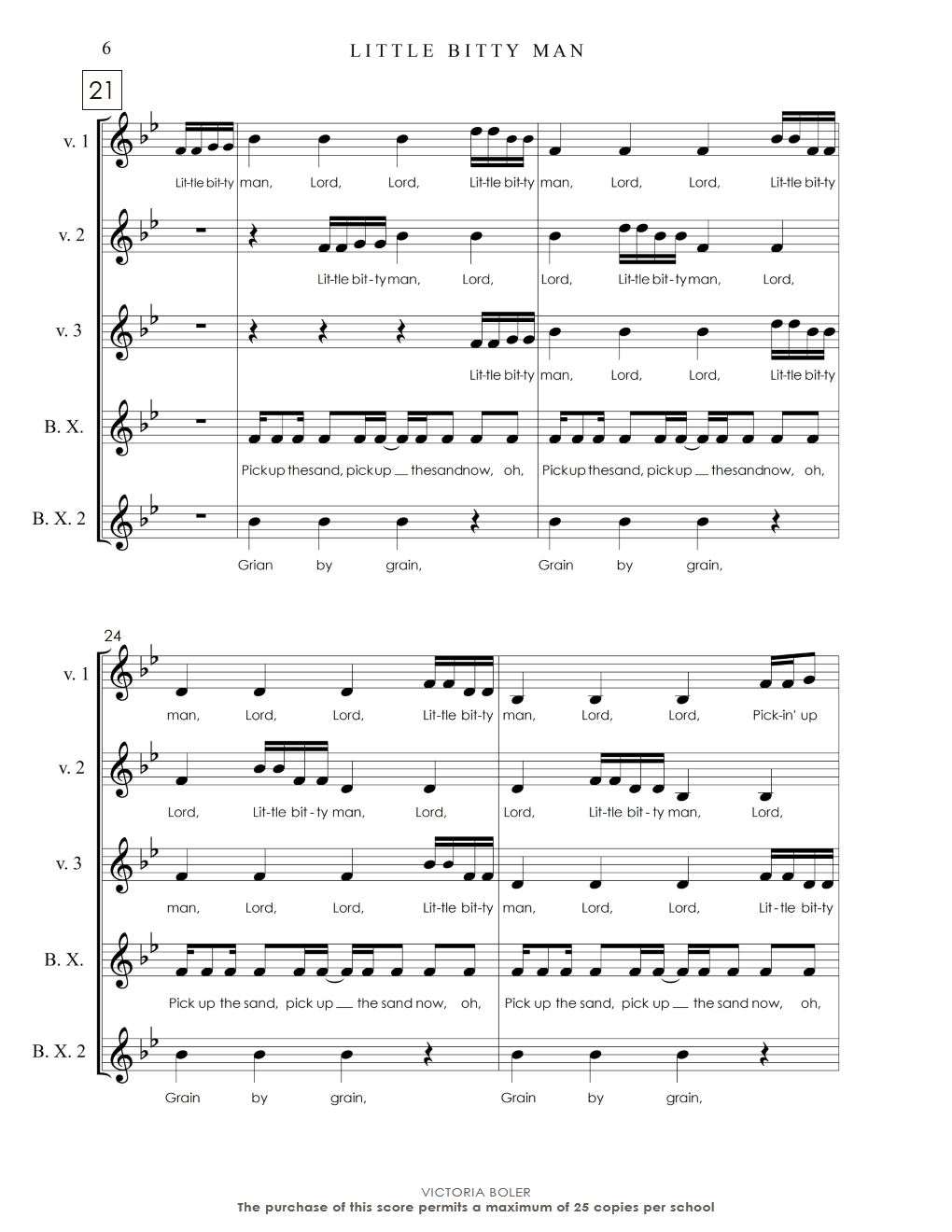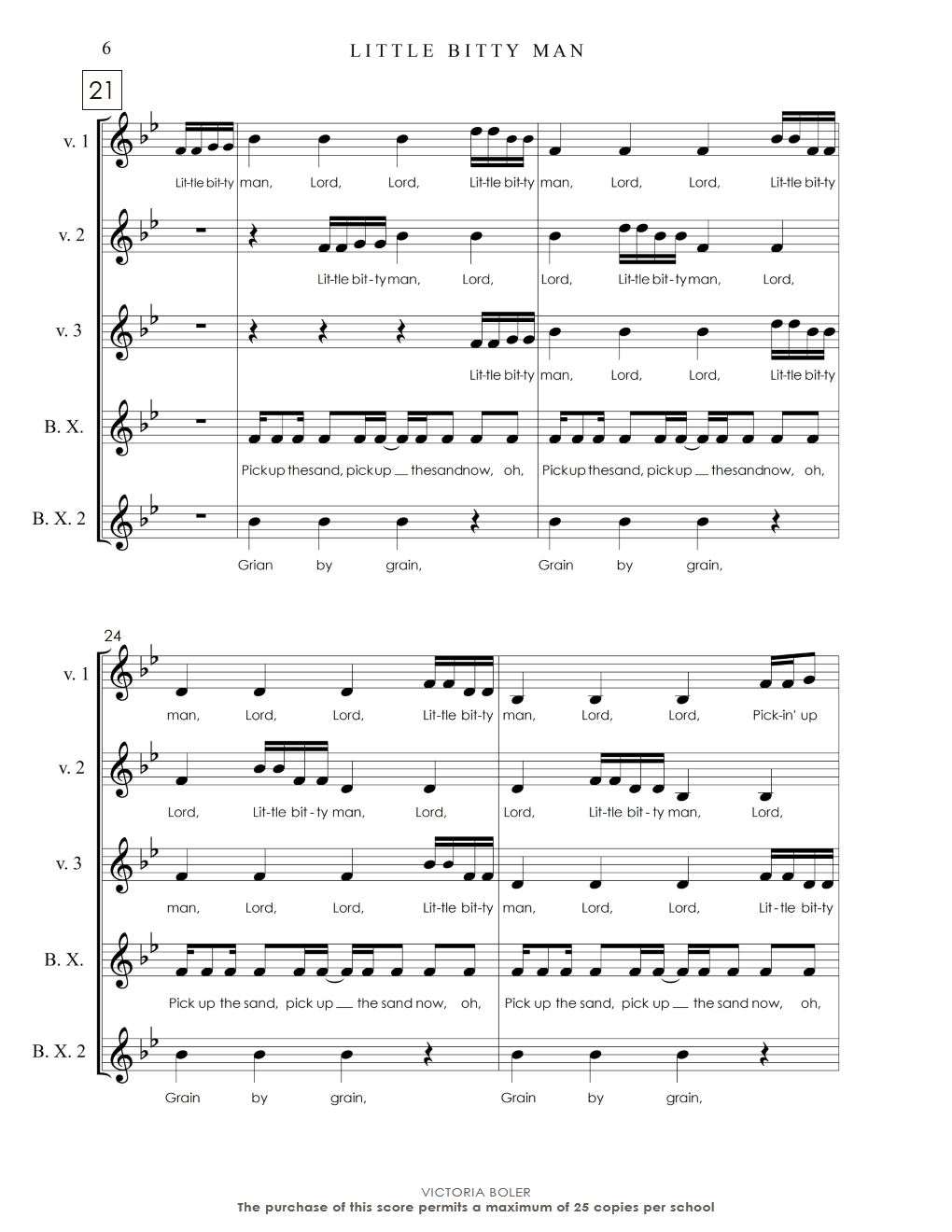 Little Bitty Man
Running time: app. 3 minutes
Vocal range: Bb3 - D5
Partwork: Ostinati and 4 part round
Literacy: Emphasis on taka-di ( two sixteenth notes followed by an eighth note)
Improvisation: Bb pentatonic in question and answer form
Recommended Age: 3rd - 5th Grade or Beginning Choir
Listen to Part of the Arrangement:
About the Arrangement:
In my work with children's choirs, I have scoured resources for engaging materials that have room for my students' unique voices and musical decisions. I've also searched high and low for materials that break down the teaching process into manageable pieces. This arrangement of Little Bitty Man came about as a solution to both those searches.
My sincere hope is that you find this piece helpful in breaking down the process for partwork, improvisation, and literacy. I also hope your students enjoy the movement, body percussion, speech, partwork, instruments, and improvisation they will explore in this arrangement of Little Bitty Man.
Happy Teaching!
Your purchase of this song permits a maximum of 25 copies. Please visit wemakethemusic.org/products to purchase anything over this amount.